THE VEDDER & VEDDER ATELIER
Personalized jewelry, made by hand by a team of skilled female goldsmiths in our own Vedder & Vedder atelier. When Vedder & Vedder just started out, we could only dream of a team of women who would work with us on our passion day in, day out.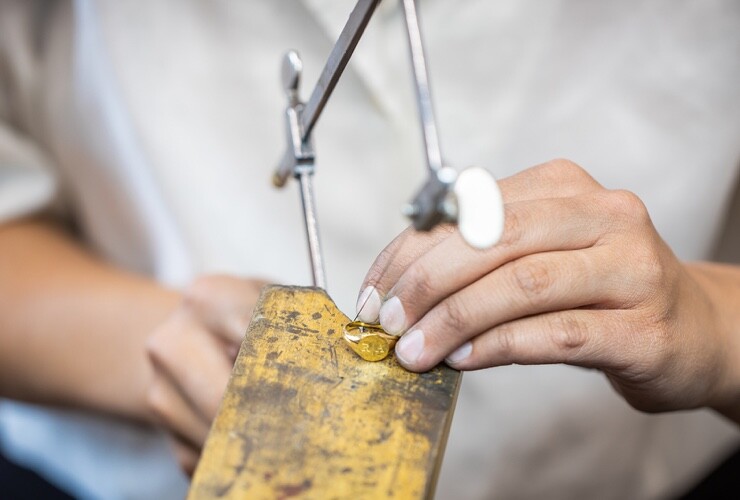 A PERSONAL APPROACH
Turns out, dreams do come true, today our team consists of 26 young, driven women who make sure that all of the personalized jewelry that you order is processed with love and care. Everything about Vedder & Vedder is truly personal, from the personalized design to our very own vision and mission for the label.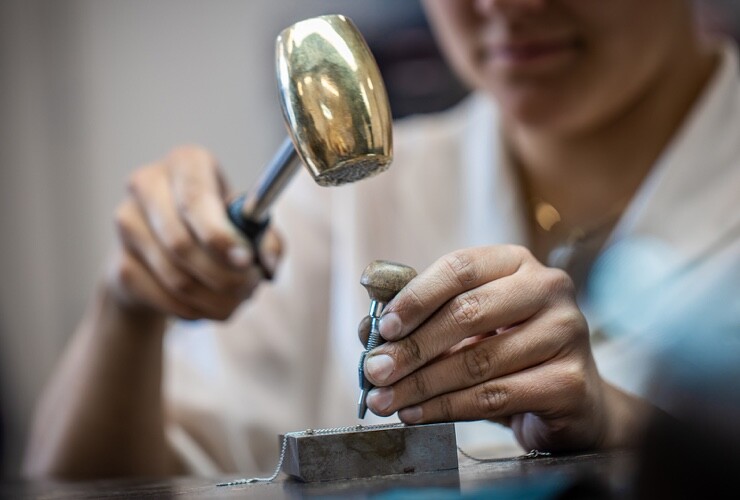 OUR AMSTERDAM ATELIER
We knew from the start that we had to be a part of the production process. That is why we work with in-house goldsmiths, who personalize our bracelets, rings, necklaces and earrings in our own studio in Amsterdam.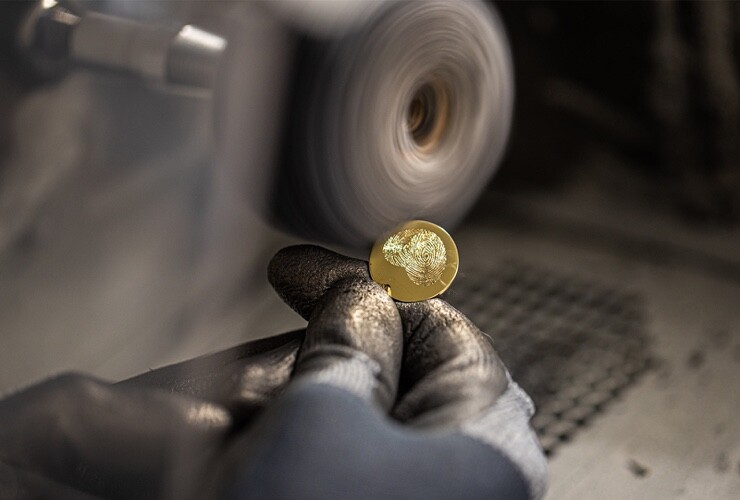 PERSONAL JEWELRY
This way we keep it as personal as possible, keeping your story safe with us, while preventing unnecessary waste and oversupply. Which story does your Vedder & Vedder jewelry tell?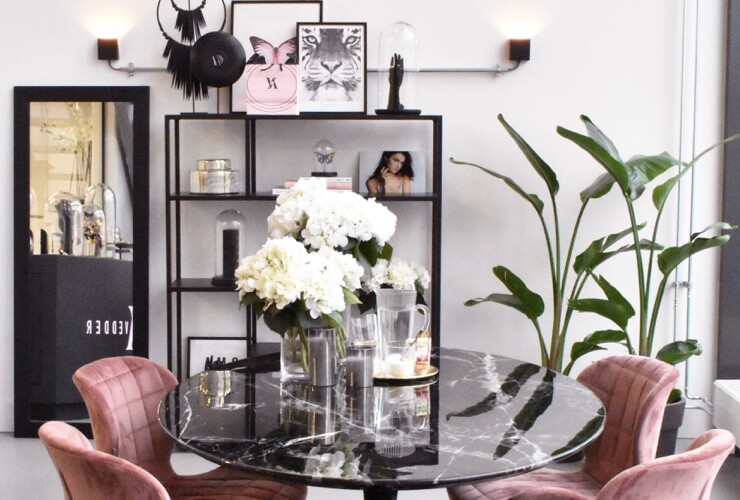 Make an appointment?
Would you like to make an appointment to order or pick up your personalized piece of jewelry and, while you're there, get a glimpse behind the scenes? That's possible, all you have to do is make an appointment