Blog - Let's talk self-love!
Geschreven door
Anne & Esther
Vedder & Vedder celebrates International Singles Day! A day of honoring independency, self-love and self-care. November 11 is all about me, myself and I. For this special occasion Anne and Esther Vedder interviewed three Dutch single beauties to ask them everything you need to know to live a happy single life!
It's a sunny autumn day in Amsterdam when we walk into our favourite hotel spot Morgan & Mees. This is a place where you will find us multiple times a week to catch up with our friends. There's a good vibe, delicious food and they have the most amazing interior. It won't be a surprise that we choose this place to serve as the decor of our Singles Day interviews with ladies: Abbey Hoes, Isadee Jansen and Julia Mekkes.
So, 11/11 has been officially declared as International Singles Day! It might sound ironic, but it is really true. This made us wonder; Why is the term 'single' always in a negative light and is it linked to words like: loneliness, . Just look it from the bright side. Think of things like self-love, self-care, independency, evolving yourself as an individual and the advantage of not having to explain yourself to anyone. We both were in a relationship for some years already, but since a few months Esther can call herself a happy single. Esther: 'Being single is like falling in love with yourself again, learning more what is means to be happy on your own.'
Anne is visiting Esther in her apartment to ask her about her life as a single
Esther: 'Being single is not a status. It is a time in your life when you get to be happy and enjoy yourself without depending on someone else.'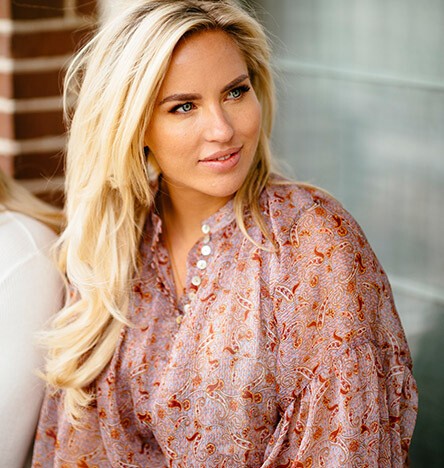 Let's discuss this hot topic with Abbey, Isadee and Julia
Do you have a Tinder account?
Abbey: Tinder isn't my thing at all. That's a place where I won't meet my future husband. I just really like the romantic idea of bumping into someone accidently and that you think; 'Wow, you're so interesting or sexy or so.'
What does a perfect date look like?
Julia: My ideal date is not one that is totally planned out. My mom always says: 'Go out for a drink, then you can leave whenever you want.' But most of the time it always ends up in a dinner.
How do you spend your me-time?
Isadee: I like being alone and I'm good at it as well. I'm really a sucker for Sundays on the couch, watching a good show with a lot of food without my phone. In these moments it's just me, myself and I.
Abbey: 'The greatest advantage of being single is all the extra time I've got for my hobbies; being creative, painting, writing and making music!'
What does your dream man look like?
Julia: For me, a man doesn't have to be high educated. As long as he is a man of substance with a good talk, that is totally fine for me.
What do you think is a man's perspective on business women?
Isadee: Men find that intimidating for sure! My male friends always say to me: 'Ies, you're way too independent for this guy! He really doesn't know how to deal with a woman like you!' haha.