Sizeguide

RINGMAAT OPMETEN MET STROOKJE PAPIER

● Knip een papieren strookje van ongeveer 10 cm lang uit (het liefste zo dun mogelijk)
● Vouw het strookje rond de knokkel van je vinger (dit is het breedste gedeelte van je vinger).
● Teken een streep op het strookje bij het gedeelte waar de twee uiteinden elkaar raken.
● Meet de lengte van het stukje papier
● Gebruik bovenstaand tabel om de lengte van het gemarkeerde stukje papier om te rekenen naar de ringmaat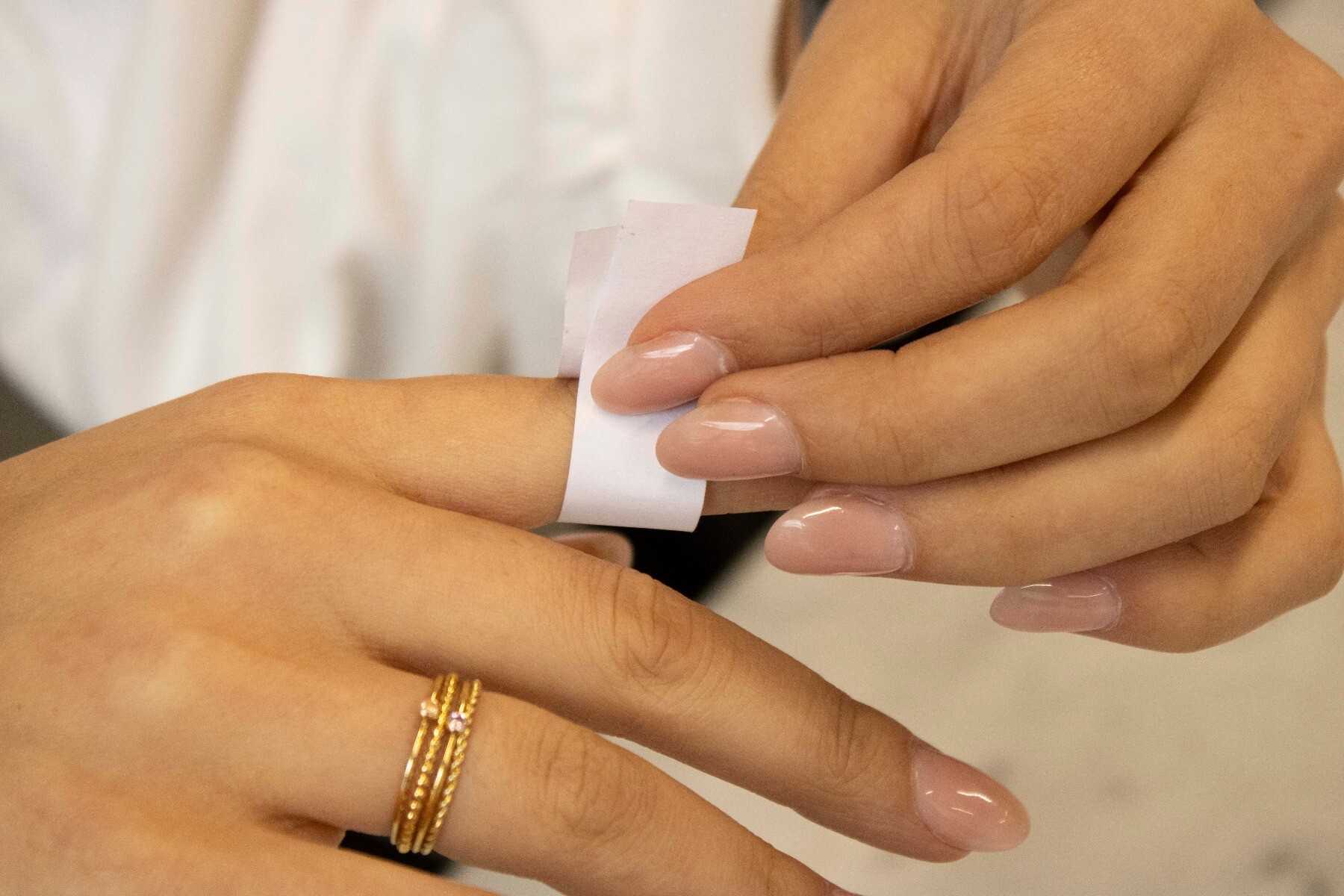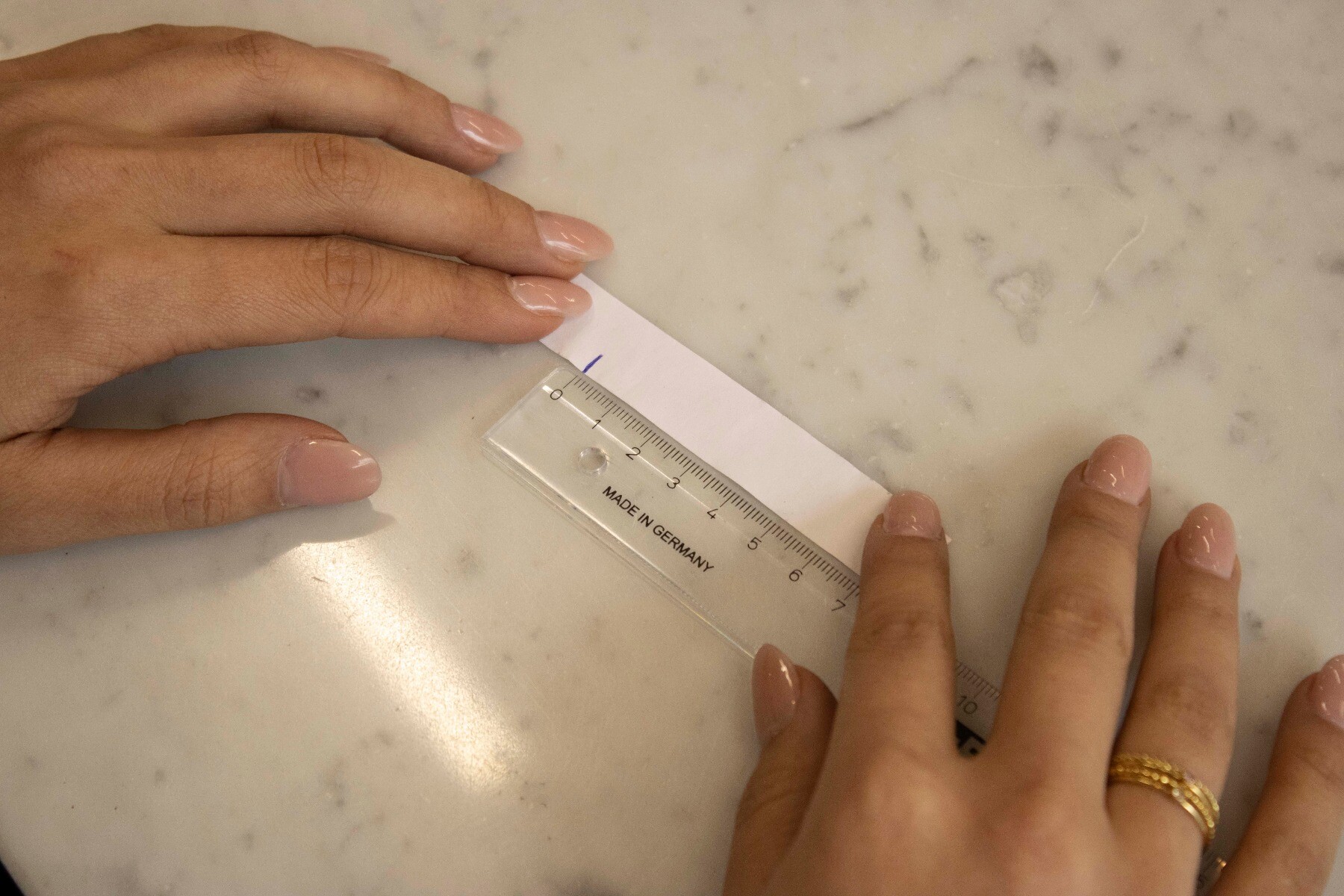 RINGMAAT OPMETEN MET LINIAAL
● Plaats een goed passende ring van jezelf of van degene waarvoor je een ring wilt kopen op een liniaal.
● Meet met een liniaal de binnendiameter van de ring.
● Noteer deze meting in millimeters en gebruik bovenstaand tabel om de ringmaat te bepalen.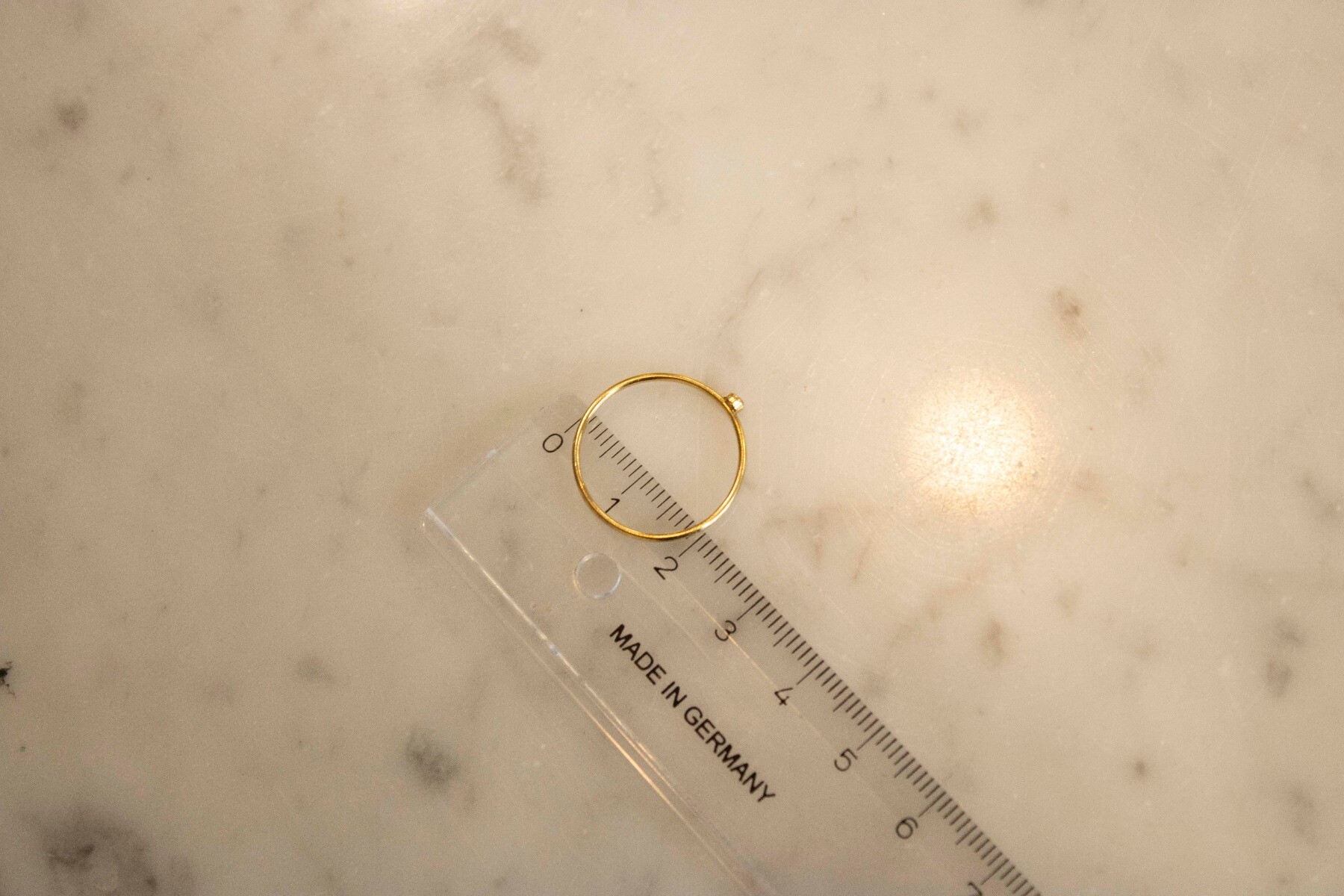 RINGMAAT MET EEN RING SIZER
● Steek het uiteinde van de Ring Sizer door de gesp (als een riem) om een ringvorm te creëren.
● Schuif de Ring Sizer om je vinger. Pas de maat aan voor een comfortabele pasvorm en controleer of de Ring Sizer probleemloos over het kootje van je vinger schuift.
● Lees jouw ringmaat af wanneer je de juiste pasvorm bereikt hebt.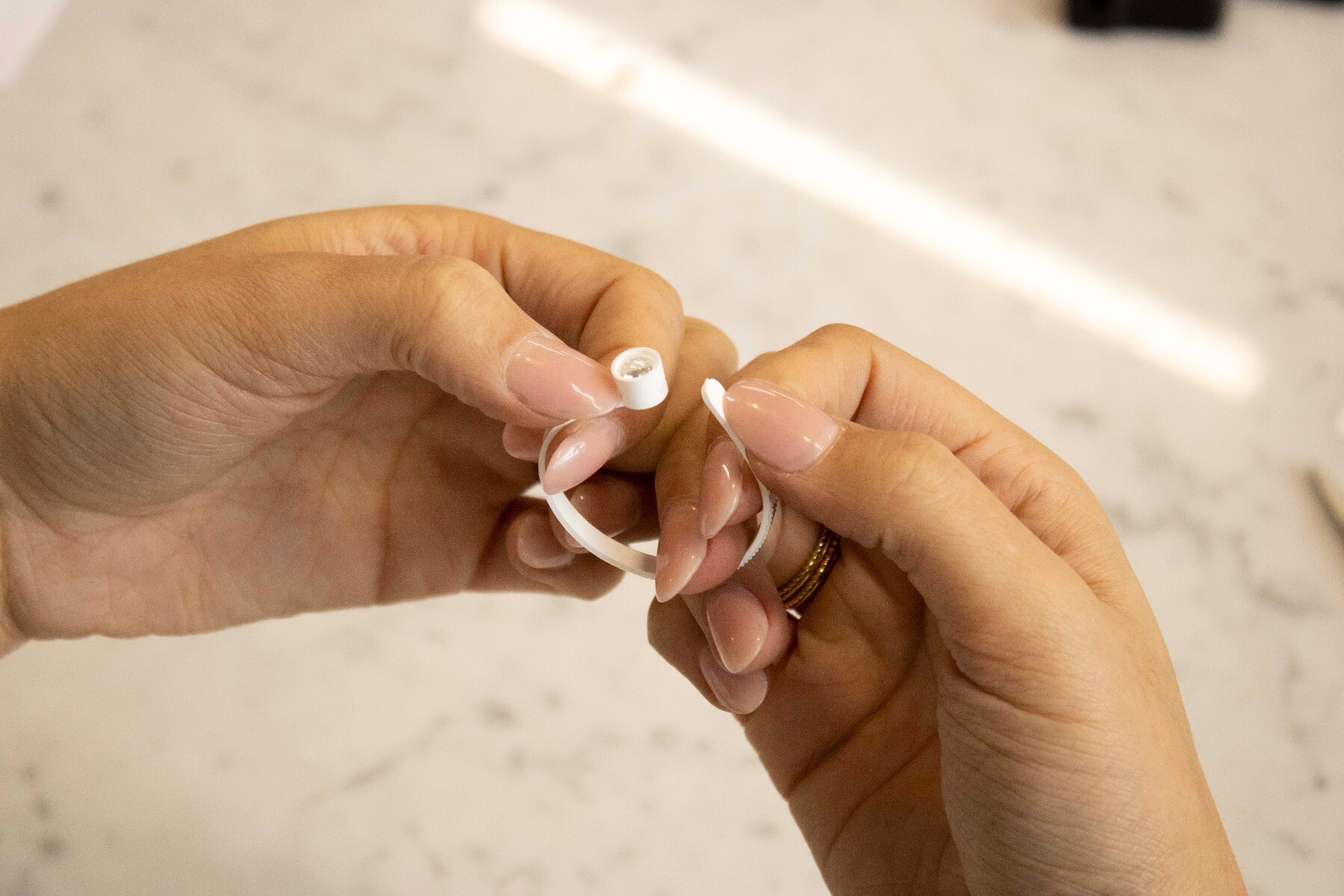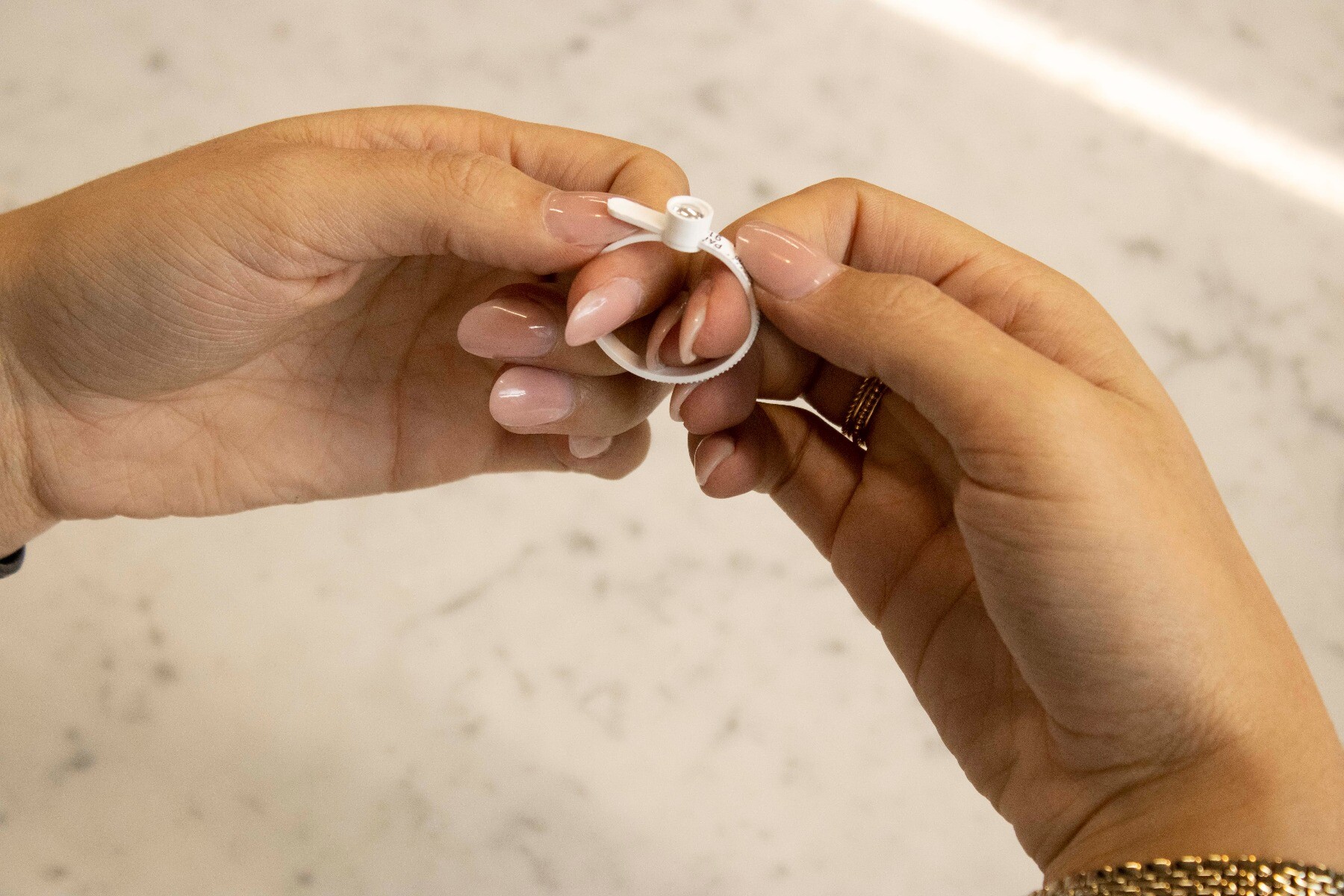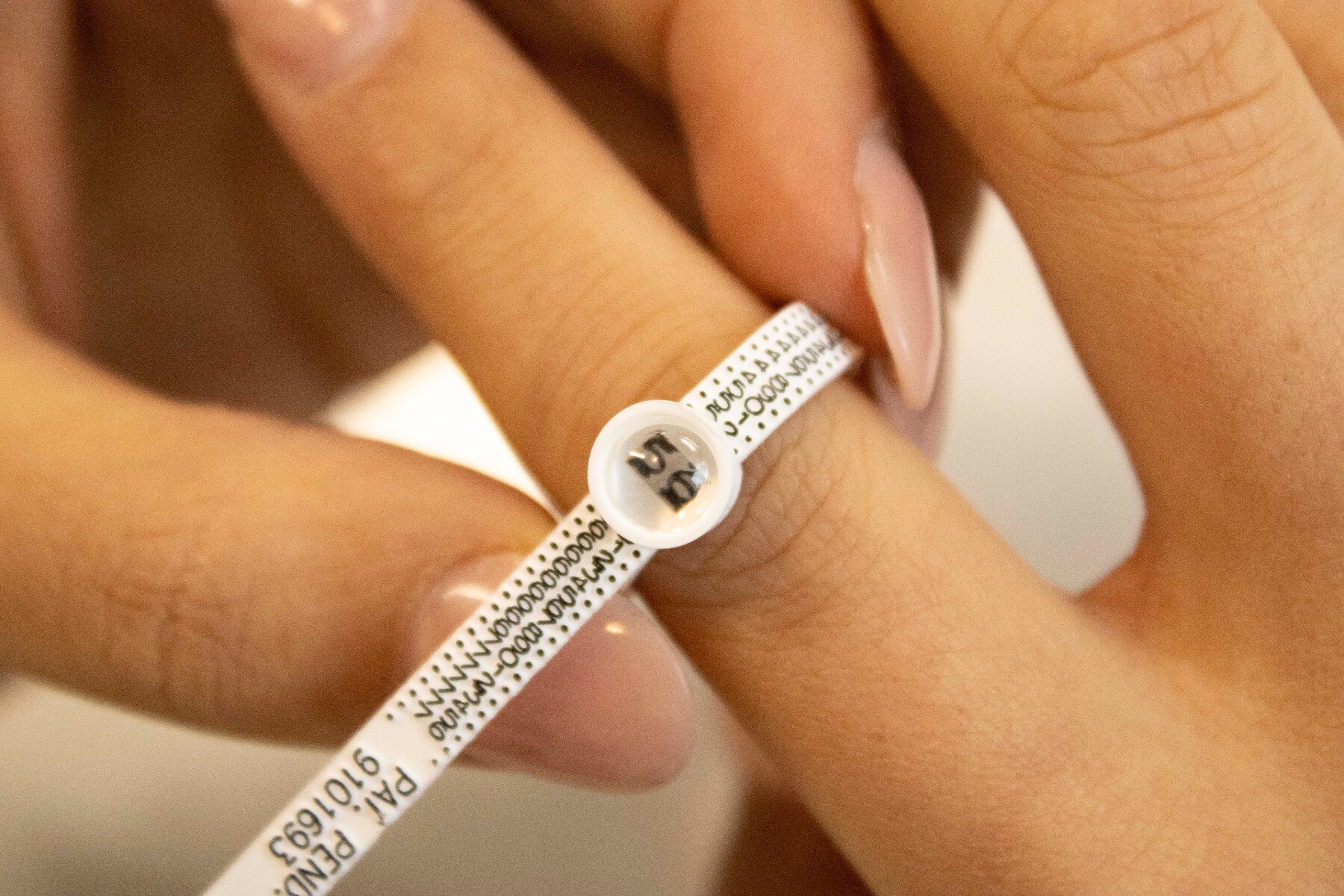 ARMBAND MAAT MET STROOKJE PAPIER
● Knip een papieren strook van ongeveer 25 cm lang uit (het liefste zo dun mogelijk)
● Vouw het strookje rond de pols.
● Teken een streep op de strook bij het gedeelte waar de twee uiteinden elkaar raken.
● De lengte van de strook + 1 cm is jouw maat. Let op! Voor de Bold Bracelet tel je er 2 cm bij op.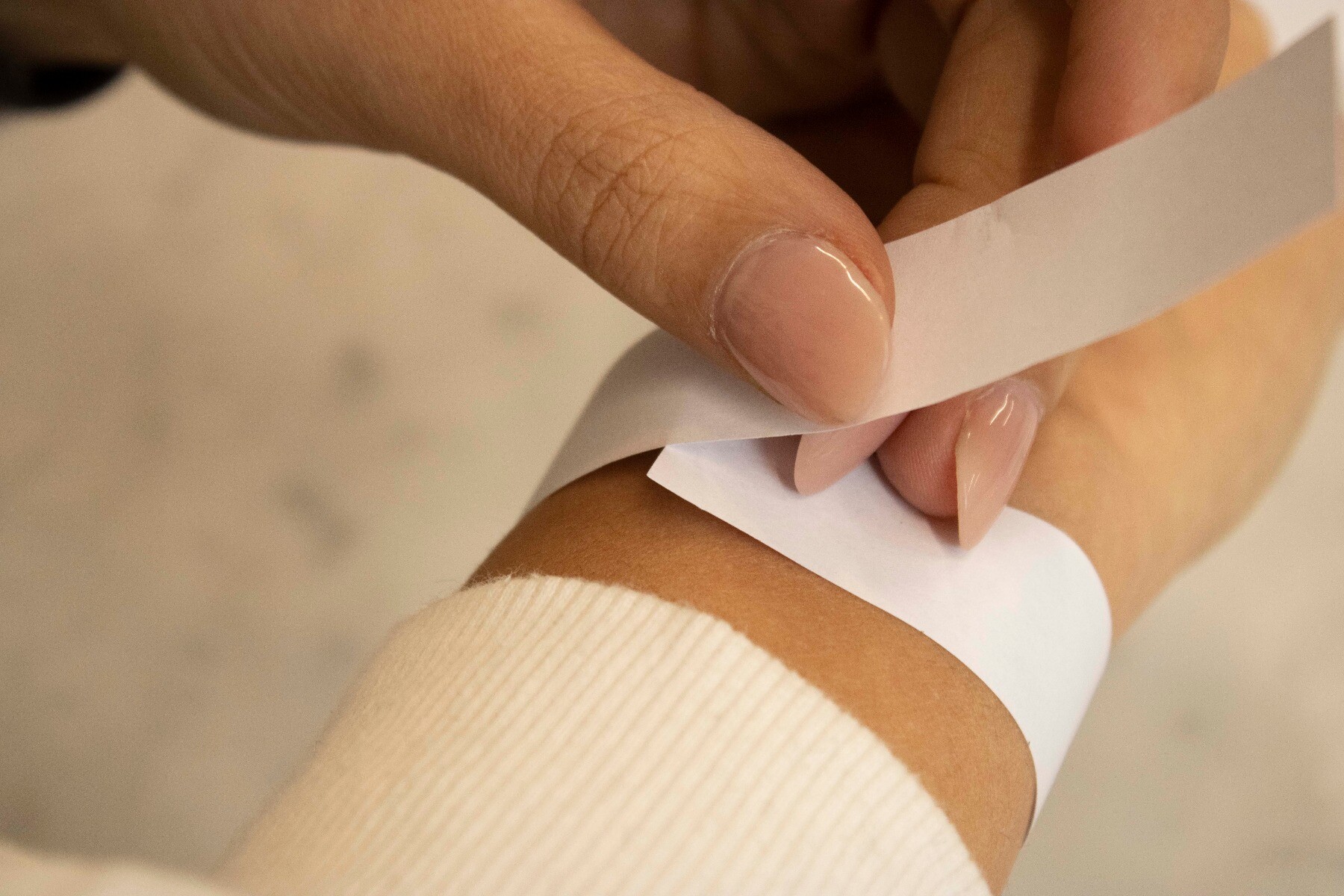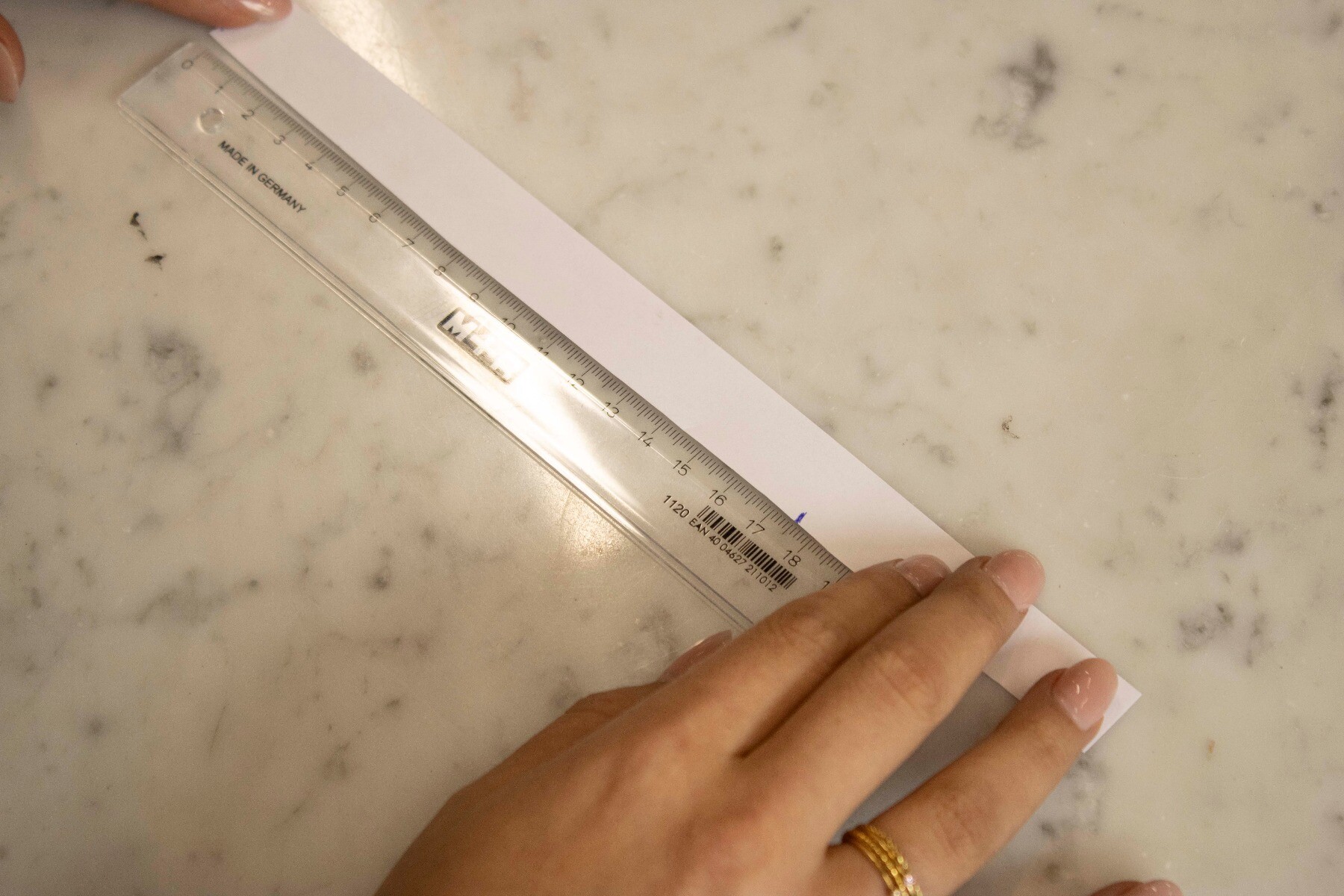 KETTING LENGTE MET TOUW
● Controleer in welke lengtes jouw gewenste ketting beschikbaar is. Deze informatie bevindt zich naast elk product op onze website.
● Meet en knip deze lengtes uit een stuk touw/flosdraad.
● Hang de verschillende lengtes om je nek als een ketting en beslist welke lengte jouw voorkeur heeft.